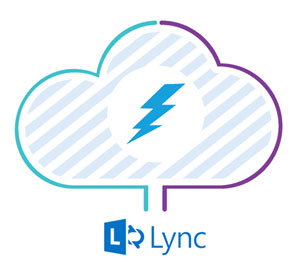 Lync Connect consists of a Lync Telephony Connect and a Lync Presence module. Lync Telephony Connect offers voice integration, cloud-based voice, business communication functionality and advanced business communication services to enterprise Lync users.
Lync Presence offers two-way call states synchronization and one-way Lync presence synchronization (limited number of states) from Lync to the MiCloud system to allow for Attendant and Call Centre services.
Lync Connect builds on the proven MiCloud platform to address the whole range of business communication requirements. It is low risk and has a fast time to market. It is deployed as an add-on service to the full MiCloud service, but can also be offered as a stand-alone integration that only offers advanced SIP trunking over the internet.
This integration will enable telecom grade telephony capabilities for its users and value added IP-based business communication services including unified communications, attendant, call center and administration services.
Key Features
Lync voice integration to allow for full IP-based business communication
Mobile phone integration – Simultaneous ringing on mobiles and the Lync extension
Line-state and presence synchronization
Attendant services
Secure voice trunking
Intelligent call routing using the MiCloud Solution
Preservation of original calling party number when for example a PBX extension is forwarded to a mobile
Auto Attendant and IVR services
Voicemail services