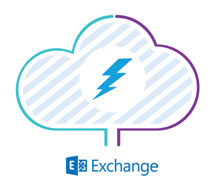 Exchange Connect offers presence synchronization from the exchange calendar to the MiCloud system to enable rich enterprise presence services.
Enabling exchange calendar integration allows MiCloud users to have meeting state, presence information and calls routed automatically according to pre-defined rules based on their calendar. The integration can be configured to meet enterprise demands on what events that should be used and how it should be mapped in the MiCloud system.
Exchange Connect increases an organization's productivity and customer relationship management by providing up-to-date information on the availability and activity status of all employees.
Exchange Connect is available as an optional add-on to any MiCloud for Desktop, Web or Mobile user.
Key Features
Easier to reach colleagues when they are available by understanding users current or future presence
Shorter communication setup time for greater productivity
MiCloud's intelligent call routing rules, which depend on presence status
Improved customer relationship management (CRM) by smart handling of incoming calls
More efficient Attendant services for handling high volumes of calls
More efficient Call Centre queues