MiCLOUD UC – Front Office Attendant
UC VOIP SYSTEM FOR EFFICIENT BUSINESS COMMUNICATIONS
LICENSE INCLUDES:
MICLOUD SWITCHBOARD OPERATOR
DESKPHONE OR PC SOFTPHONE
MICLOUD MOBILE WITH VOIP
UNIFIED INBOX
FEATURES:
MICLOUD BUSINESS FEATURES
CLICK TO EMAIL/SMS MESSAGES
COMPANY DIRECTORY SEARCH
PRESENCE CAPABILITY
INSTANT MESSAGING
CONFERENCE SERVICE
VOICE RECORDING
MICLOUD UC + YOUR RECEPTIONIST = EXCEPTIONAL CUSTOMER SERVICE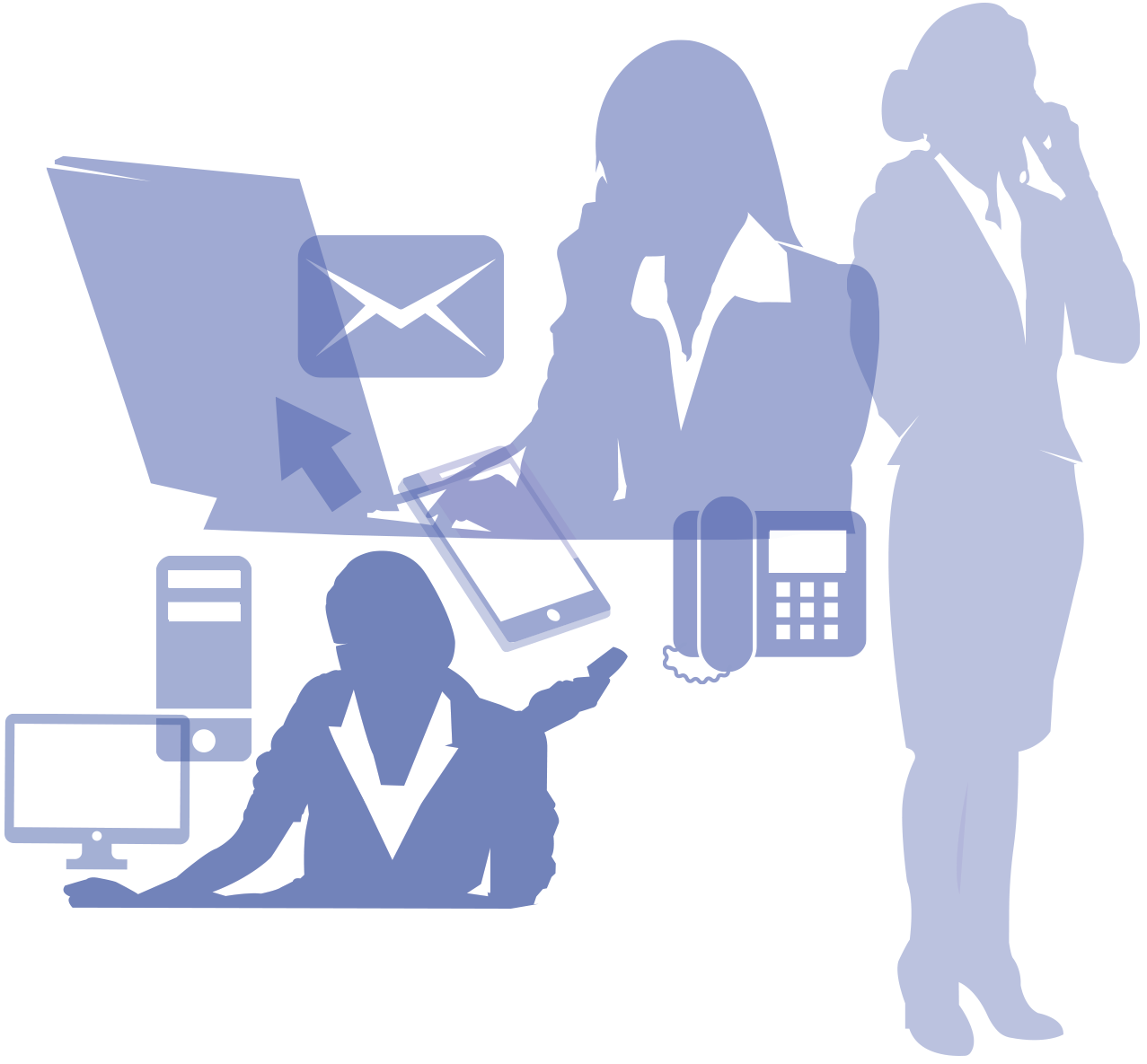 MiCLOUD SWITCHBOARD CONSOLE
Your receptionist makes your life easier, and MiCloud UC VoIP system does the same for hers.
A single interface is all the receptionist needs to access advanced call control, presence and messaging. Whether they prefer a traditional desktop device or a PC, the full power of directing the company's telephone traffic is a click away.
Have you ever watched a receptionist juggling multiple calls, taking notes, and accepting deliveries – all at the same time? One big MiCloud desktop screen makes all of that a walk in the park.
Finding the right person at the right time, accessing calendars, leaving messages, and setting up conference calls is quick and easy. MiCloud for Desktop provides advanced call handling options, directory search and calendar integration, presence service, instant messaging and SMS, conferencing, contact management, and more, at the click of a mouse.
MAIN FEATURES:
View active and queued calls
Drag and drop calls to users in the company directory
Call handling: Place, answer, record, hold and retrieve calls
Blog / Attended call transfer with visual status notification
Send email or SMS to users with caller details in a few clicks
Instant messaging and SMS
Move calls between desk phone and Mobile
Access or setup conference calls
Windows and Mac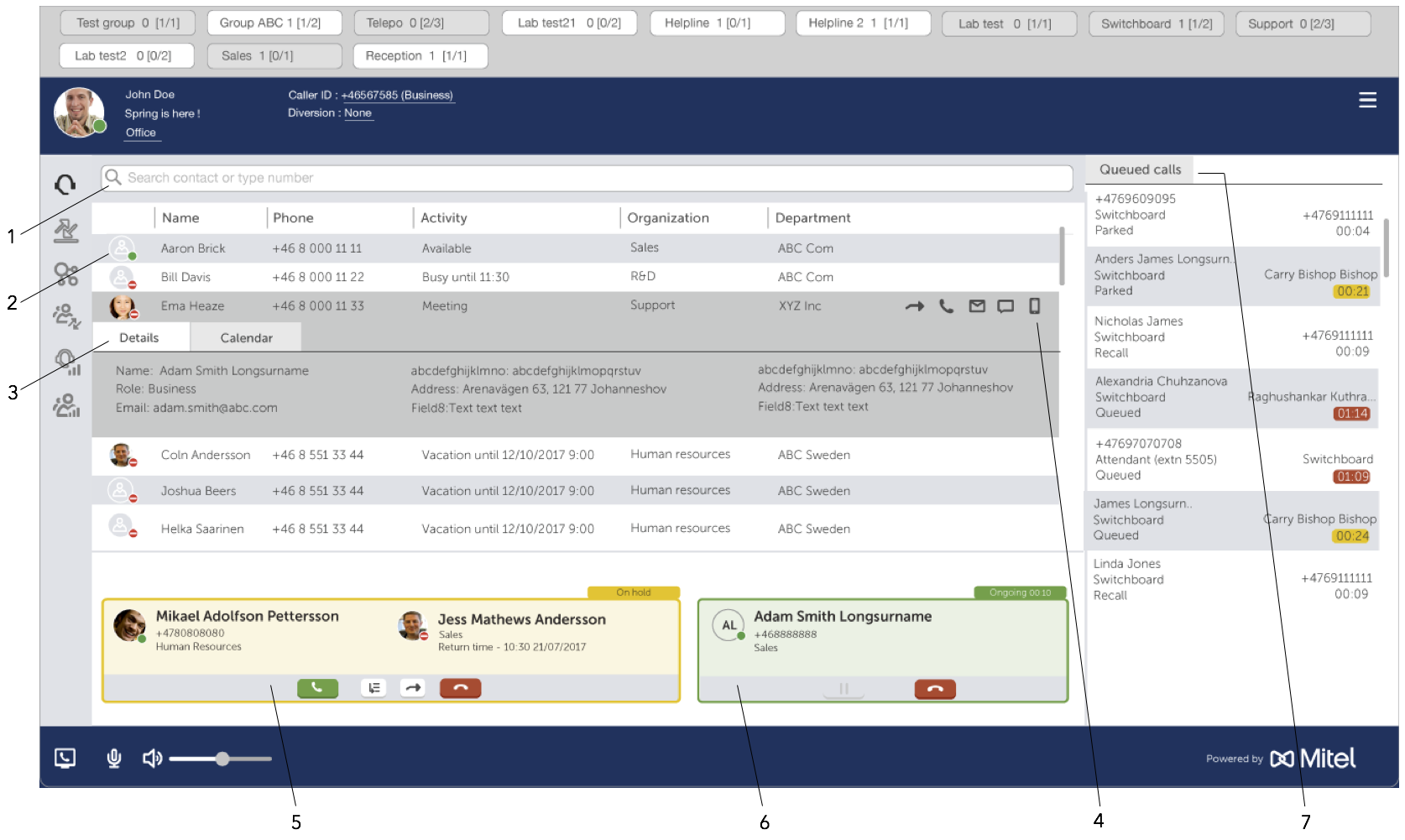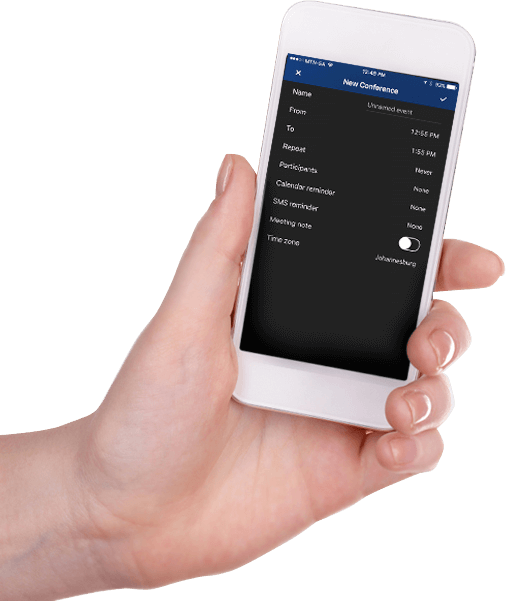 MiCLOUD FOR MOBILE
Can your receptionist tell you who's busy, where they are, and what people's extensions are when they aren't at their desk? If you don't have MiCloud, chances are the answer to that question was no.
MiCloud for Mobile will change your – and your receptionist's – life. Whether running around in the office, out on errands, or working from home, operators can access all of the features they need to keep things running smoothly through a handy mobile app.
The app, available for iOS and Android, uses the device capabilities to access everything that's on the office phone, including company voice mail, abbreviated extension dialling, corporate directory, user presence, instant messaging and real time line-state. Soft buttons log the receptionist in and out, and the app automatically controls when they are available or unavailable – regardless of whether they are logged in.
MAIN FEATURES:
Call handling: Place, answer, record, hold and retrieve calls
Call transfer
Instant messaging between users
Access or setup conference calls
Directory search
SPECIALISED. SIMPLE
UNIFIED AND BUSINESS COMMUNICATIONS FEATURES
Unified Inbox
MiCloud provides built-in visual voicemail, fax and call recording services where users can retrieve messages from the inbox in the personal web portal, MiCloud for Desktop, Web or Mobile.
One single inbox for all messages including Personal voicemail, Call recordings and Faxes

Accessible from Desktop or Mobile application

Message waiting indication via email
UNIFIED COMMUNICATIONS FEATURES
Rich Presence Services

Instant Messaging and SMS

Conference Service

Company Directory Search

Unified inbox for Voicemail, Fax and Recorded Calls
BUSINESS COMMUNICATIONS FEATURES
Place, hold, transfer, switch calls

Call pickup

Call divert

Day / Night mode

Intercom Call

Speed dials

Music on Hold

Free seating

Call Intrusion

Call Monitoring

Call Barring

Set Personal / Business Calls

Auto Attendant / IVR

Hunt / Ring Groups

System and Extension Management

Call Recording

Telephone Management System
CONFERENCE CALL CONUNDRUM… SOLVED!
This is a story of how MiCloud saved the day!
On a wet Monday morning, Mary, a receptionist at a large legal firm, got into her car to go to work, just like she did every other Monday. She knew traffic was going to be terrible, so she left 15 minutes early to avoid being late. But as she got onto the highway, she knew there was no chance she would be on time…
Traffic was backlogged for kilometres because of an accident, and after nearly an hour of sitting at a standstill on the road, Mary started stressing about the 9AM conference call that she needed to arrange for her boss. Even worse, she knew that her boss needed to catch a flight a couple of hours later, so there was no time to reschedule – even if she had everyone's phone numbers.
So Mary phoned the office to ask one of the Legal Assistants to try and arrange the conference call, but no-one was available. Stressing now, Mary desperately tried to get hold of anyone at the office that could help.
Eventually, Mary got through to a PA. After starting to explain where the PA could find the details of all the participants of the call, and how to conference everyone in, it dawned on Mary that she didn't actually need anyone at the office to help because the company had installed MiCloud the previous week!
She quickly ended the call and opened the MiCloud app on her smartphone. With a few taps, she was in the Company Directory, which had all the details of the clients that were on the call. A few more taps later, and she was connecting all of the participants on the call.
Unfortunately, when she got through to the desk of one of them, she discovered that they were stuck in the same traffic as her. Fortunately, the client had their mobile phone with them.
Mary quickly dialled the client into the call, and after making sure everyone was on, went back to inching her way down the highway. But before she closed the MiCloud app, she added the client's mobile number to the Company Directory.
Half an hour later, just as she was nearing the office, her boss called to ask for the mobile number of the client, because he needed to follow something up with her. With a smile on her face, Mary told him to open the Company Directory on his laptop, because MiCloud had saved the details for everyone in the company to access.
As she walked into the office, Mary was hailed as a hero by her boss for making the call happen, despite the fact that she was in standstill traffic. "Well," Mary said, "I'll take it, even though I couldn't have done it without MiCloud!"